SERVING PATIENTS LIKE FAMILY
We are proud to be serving the South Bay since 2013!
BOOK ONLINE
Joseph Lee, DDS
Dr. Joe is passionate about providing excellent quality general and family dentistry services and implementing business practices that are honest with the highest moral and ethical standards. Dr. Joe, your Torrance dentist, is proud to serve his dental patients in Torrance, Manhattan Beach, Redondo Beach, Palos Verdes and surrounding cities for all dental needs.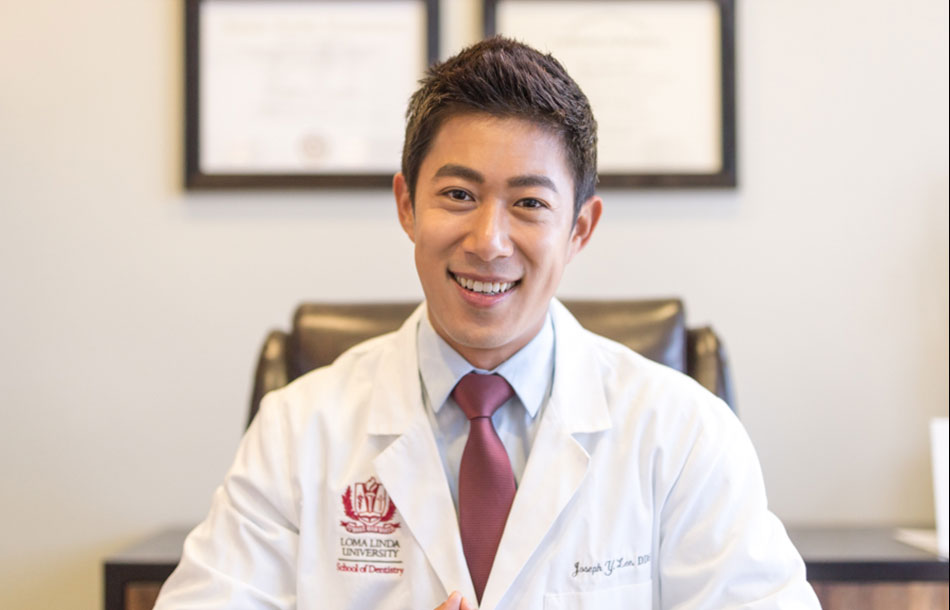 After graduating from the Doctorate of Dental Surgery program at Loma Linda University School of Dentistry, he spent one year visiting dentists' offices to observe both their procedures and business practices. This supported him in obtaining the skills necessary to perform a variety of general dentistry and specialized cosmetic dentistry services.
During his observations, along with learning many specialized skills that he later implemented in his practice, he also came to the conclusion that he did not agree with many of the business practices used in most dental offices. He realized at this point that, if he were going to practice dentistry, his practice would have to be different. Dr. Joe decided that his practice would have to be operated with a very high level of integrity and with a focus on a great overall experience for patients, beliefs that match the same high standards of his patients.
"I wanted to build a practice that was more about creating positive experiences than generating money. My sincere hope is for you to be happy at the end of every visit!"
Moreover, Dr. Joe's Christian faith is the foundation of how he runs his dental practice. After just one visit, you will feel the difference. You will never feel pushed or sold to, but rather taken care of.
When sharing an example of how he treated a patient with colleagues, he said "That's what I would have done for my family." This speaks directly to the level of service and care you receive when you visit Dr. Joe Dentistry.
I appreciate the time you took to read about me! I look forward to serving you!
Dr. Joe
Education
Advanced Continuing Education
Full Mouth Reconstruction & Rehabilitation — Los Angeles, CA
TMJ & Orofacial Pain Management — Los Angeles, CA
Orthodontic Principles & Practice — Los Angeles, CA
ClearCorrect™ Clear Aligners — Houston, TX
Six Month Smiles® – Las Vegas, NV
Implant Surgery & Sinus Augmentation — Cerritos, CA
Wisdom Tooth Extraction – Culver City, CA
Cosmetic Dentistry – Los Angeles, CA