CONVENIENCE
We understand that life can be busy! That's why we are making your dental visits more convenient than ever!
Open Sundays
Open Weekends until 8pm
24/7 Answering Service
ANXIETY FREE
For those who have anxiety with going to the dentist or dental procedures, we offer oral sedation!
For a fraction of the cost of general anesthesia you can get your dental work in comfort!
Our office is certified for Oral Conscious Sedation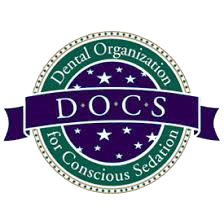 No Insurance? No problem! We offer affordable In-House Insurance
$199 for one year (Effective for one year from time of purchase)
In house insurance covers the following procedures at 100%
$0 Emergency Visits*
Preventative hygiene care (Up to 4 per year according to your preventative care schedule)
And… up to 15% discount on most services**
Also Includes:

Comprehensive examination
Oral cancer screening
TMJ (Jaw join and muscle evaluation)
Full periodontal examination (Supporting bone, gums and teeth)
X-rays cavity detection and Panoramic X-ray (Evaluates bone levels checks for cyst, lesions etc)
Fluoride treatment and sealants (Great for kids)
*(Includes exam / xrays, and diagnosis only)
** Excludes specialty services
Frequently Asked Questions
Absolutely! Dental anxiety is a common problem for patients of all ages and walks of life. In fact almost 40% of people have some form of dental anxiety. We are certified for oral sedation. It's a safe and easy way to be moderately or deeply sedated for your comfort.
Yes! Whether you're a current patient of ours or you've never been to our office before, you can make a same-day appointment to get reliable, high-quality emergency dental care.
Absolutely! We believe everyone deserves high-quality dental care regardless of whether or not they have dental insurance or their financial situation. We welcome both insured and uninsured patients.
For non-insured patients, a consult (including x-rays) is FREE!
If you would like a cleaning, exam and x-rays, it's only $99.
Absolutely! Your first visit includes a dental cleaning and a comprehensive exam, and we'll also take x-rays. After this initial visit, we may recommend scheduling follow-up treatments if necessary.
Of course! Our "Happy Visits" are perfect for kids ages two (2) and up. At these short appointments, we take a look at your child's teeth and work to give them a positive experience and introduce them to the importance of dental care.
Book Your Visit Online
View available appointments and enjoy dentistry done right.
Book Online